Atabey Kucukkarca
President
Atabey is the second generation in his family to work in the halal business. As a young man, he began working for ENA Meat Packing, gaining the experience and business sense he would later need to expand the family business and take it to another level. Growing up, he watched his family run a successful halal meat business, but realized something was missing. Customers were asking about true Zabiha halal chicken. He and his brother Edibey realized they could not in good faith recommend any chicken suppliers to their customers.
Atabey took this challenge into his own hands. He said to his brother, "if we are going to do something, then we need to do it right, no cutting corners.`` He had a vision: not only did he want to provide his community and customers with a halal product, but he wanted that product to be amongst the best in quality. So he did exactly that–and Senat Poultry was born. In a few short years, Atabey was able to successfully grow the company to a national distribution level.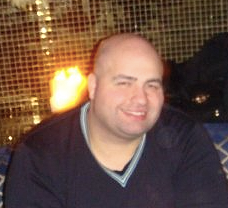 Edibey Kucukkarca
The Man with a Plan
Edibey is the Plant Manager at ENA Meat Packing. Atabey grew up watching his older brother Edibey take the lead running ENA, and knew Edibey was the person to talk to about the lack of halal poultry supply in the Tri-State area. Together, Edibey and Atabey devised the plan for Senat Poultry. Edibey didn't want another run-of-the-mill assembly-line slaughter sequence. He wanted something better: something customized and state-of-the-art. He single-handedly designed the Senat plant and the system it's run on. He created a system that was efficient, yet remained true to the halal name.
Edibey's philosophy: ``You can't just do what everyone else is doing, because it's obviously not working. You look for the flaws, the problems, and then you find a way to fix them. I like to fix things, I like to take things apart and figure out how they work. Once you know how it works, you can modify it and put it back together in a way where it works better.``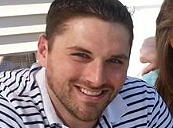 Stephen Monuse
Plant Manager
Steve started his career at Senat in 2014 as the plant manager. He oversees all plant activities and works with the USDA to keep Senat up to date and in full compliance with all USDA regulations. Before coming to Senat, he was the plant manager at ENA Meat Packing where he assisted in the production of the HACCAP plan and the implementation of the plan.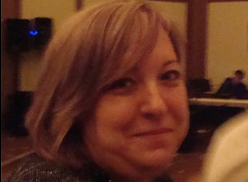 Julie Yilmaz
Office Manager & Executive Assistant
Julie began her career at Senat Poultry in 2009 as a receptionist, and was later promoted to office manager. She handles everything from customer relations to accounts receivable. In 2013, after her praise worthy work at Senat, she took over the ENA Meat Packing offices as well. She simultaneously manages both offices. Julie also serves as the executive assistant to both ENA's and Senat's presidents.
Contact us and will get back to you!
Need to Know More
@senat_poultry
We are on Instagram
Established, family owned and operated business providing halal chicken to our community for over 12 years.
This error message is only visible to WordPress admins
Error: No feed found.
Please go to the Instagram Feed settings page to create a feed.